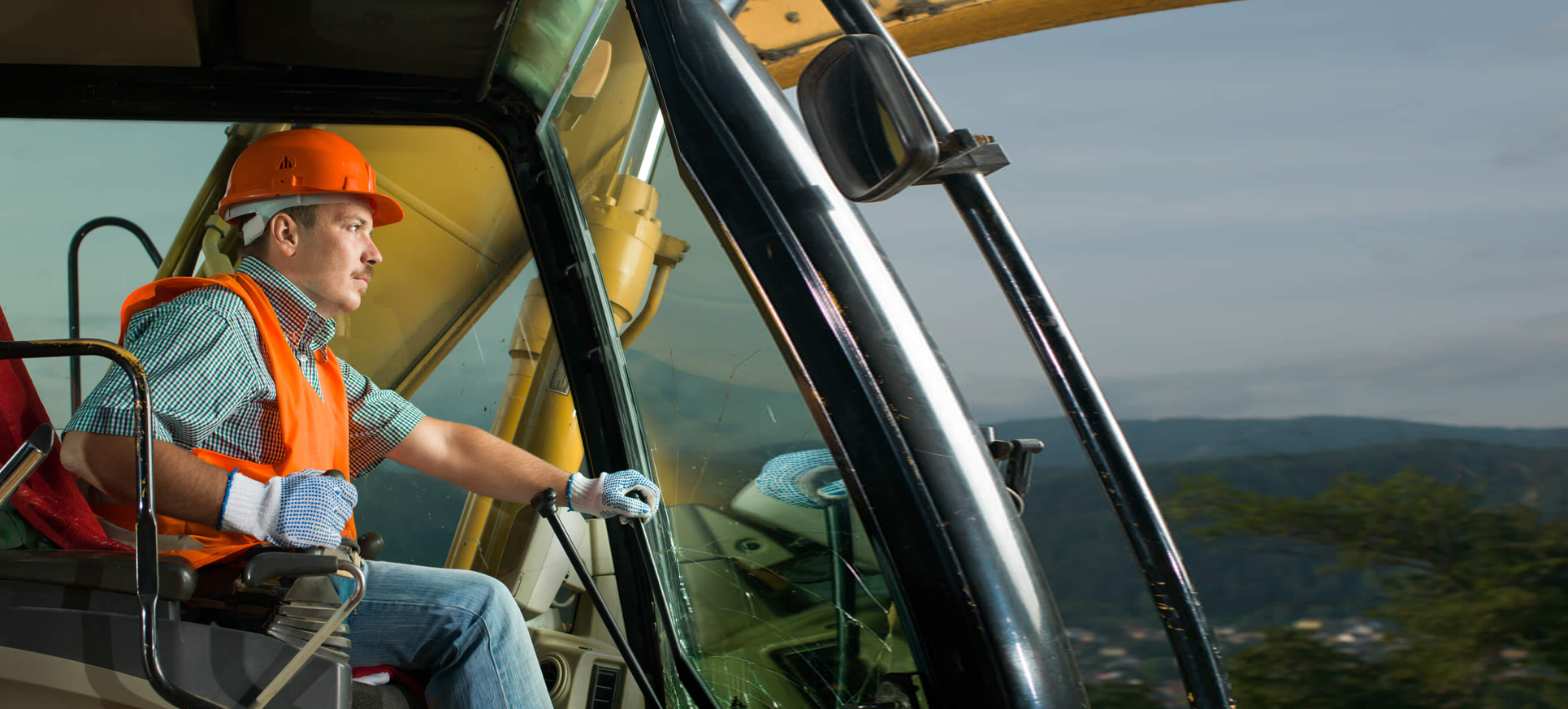 #1 Truck Driving Training School in Sydney

F.H.V Driver Training is an accredited N.S.W Roads & High Risk Training provider of heavy vehicle and Plant Machinery driver/operator training and licensing.
As true professionals, we provide the highest quality all truck driving and operator training. Our experts ensure that you get high-quality instruction at an affordable price.
Unlike many other driving schools, we provide one on one training for all our Heavy Vehicle Driving Courses. Some schools have group training where you have to learn at the other trainees pace. At F.H.V Driver Training you can learn at your own pace.
FHV is currently in agreement with HALO Nation Training  RTO ID: 32485, to deliver High-Risk Work Licensing in NSW.
All High-Risk Work Licensing that can be conducted has been listed under the heading below –
High-Risk Work Licensing
Truck Courses

High Risk Work Licencing

Earthmoving Courses

Short Courses

Verification of Competency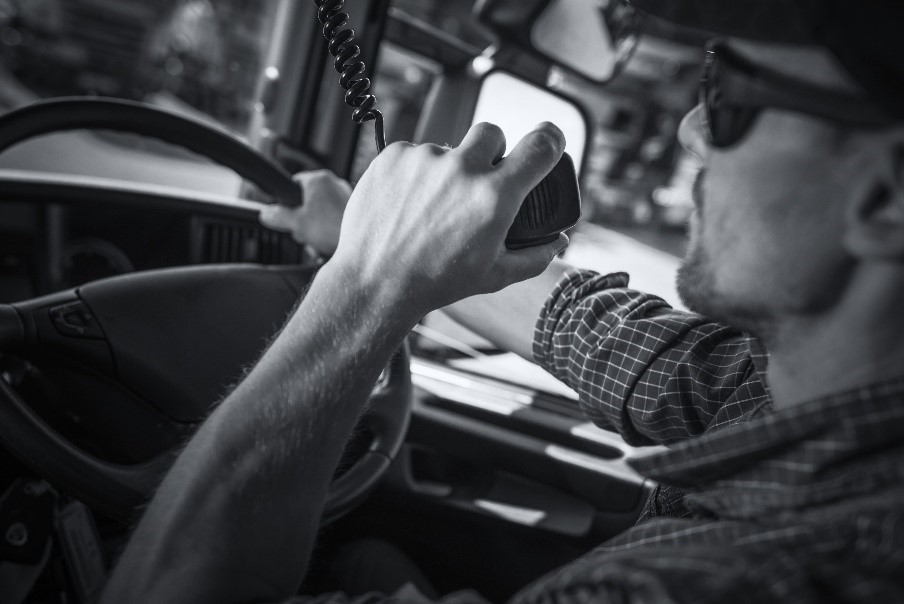 Professional
As true professionals, we offer you the best training under our qualified instructors and trainers, providing you the highest-quality and dedication you need.

You are our priority
We are all about focusing on your success and it is our priority to help you reach that goal. The purpose of our work is to help you succeed in your path with us.

Experience
Due to the years of experience in the industry, we can assure you that our trainers and instructors are qualified and provide you the best quality training.

Quality
Our aim is to provide you the best quality training in the industry. It is with this attitude that has led us this far and the same attitude that will keep us moving forward.

MOU RTO Agreement
FHV is currently in agreement with HALO Nation Training  RTO ID: 32485, to deliver High-Risk Work Licensing in NSW. All High-Risk Work Licensing that can be conducted has been listed under the heading below - High-Risk Work Licensing

David Allan

Vishal Sodha

Lino Waqa

Nathan Harnor

Rick P
Great teachers !! Thanks guys !!!
Rick P

Matt Baum
Good instructors and facilities
Matt Baum

Jason Curuenavuli

kayahlay hsu

Hilal Allouche

Daisy Marie
Amazing training school. 10/10 recommend!!
Daisy Marie

Nawar Eltemsah
Awesome guys excellent training services thank you Freddy
Nawar Eltemsah

tim crossman
Easy to follow course. Cheapest you will get for the best quality or education.
tim crossman

Emily-Rose Reynolds-Woods
Great experience and great team
Emily-Rose Reynolds-Woods

Michael Corbin
Good training, wide range of courses available at a reasonable price, I highly recommend using them
Michael Corbin

Suleyman Ayan
Done dogman with tony and c6 crane with tk, great teachers and good calm environment
Suleyman Ayan

Lucie Lu
A very professional company who are patient and very helpful in teaching correct driving procedures.
Lucie Lu

Colin O'Neill
Straight to the point about if the driver was doing something wrong and explained the right way to do it. Thanks for your help.
Colin O'Neill

Heddy Chami
Wow awesome people great teaching skills thanks boys and girls.. recommend this place to everyone for all kids of licence
Heddy Chami

carl kreiger
Great welcoming team. T.K. is an excellent Instructor. Thank you.
carl kreiger

William Unu
Great support from Kate, thanks
William Unu

Browenn De Leon
Very friendly and knowledgeable trainers
Browenn De Leon

Stephen Bredin
I done my ewp course here. I'd Highly recommend doing it with this crowd they know what they are doing. Great bunch of lads that know how to deliver the course properly.
Stephen Bredin

Adam Oslizlok
Good instructors, who are willing to work with you.
Adam Oslizlok

caio hatazima
THEY ARE VERY PROFESSIONAL, I HAVE GOT MY HR LICENSE! WAS AMAZING SERVICE!
caio hatazima

Uyanga Lkhagvasuren
I would recommend FHV Driver Training. Great experience with this training and got my HR license. The trainers were very professional, knowledgeable and friendly. Thank you.
Uyanga Lkhagvasuren

Habib Safari
What to say than you to Fred. Very good trainer. Very happy, I'm a going to send all my friends here.
Habib Safari

mucksta
Great training with highly experienced personnel walked out confident in my abilities. Thanks guys keep up the good work.
mucksta

Ro Mo
Positive: Professionalism, Value Good experienced instructor & good value of course Course price is very low then other institute & helpful staff
Ro Mo

Karam Matti
I would of given a six star if i could. Fred was an amazing instructor i really learnt allot today. Thankyou fred and merry Christmas ?.
Karam Matti

shady G
My day started at 6am in a HR Road Ranger. My trainer Fred drove me through some back streets and showed me how to drive and operate the truck. I took the hot seat and started driving. I was a bit nervous but Fred taught me so many tips and tricks to stay calm and relaxed. Before i knew it we were heading out onto real streets and i was keeping in mind all the tips Fred had taught me, ex: talk a loud yourself through the gears and you'll remember what gear you're in, talk yourself through the process, (gearing down from 5th, splitter down, slow the truck to 1000rpm, clutch in-lever to neutral- clutch out-rev to approx 1500rpm- clutch in- lever down into 4th- clutch out. He taught me that and i think i done really well. We drove from Guildford all the way to Minchinbury then back through Wetherill Park where we stopped for a break then continued to Smithfield and back to the yard at Guildford. We had another break and more practice on securing loads. Then my assessor Sam jumped in the truck and we took off for the final test. Knowing that you're on a test with an assessor and a camera recording your every move is a little unnerving but think of the assessor as a navigator because all he says is which way to go( he doesn't help you.. its a test ) and just block out the dash cam facing you. I passed and was so happy, not only in myself but because i had a great teacher. Thanks Fred.
Saiful Islam

jamal hamidan bavi
David thank you for your trining . You are best. I wish all best for you.
jamal hamidan bavi

Kevin Cahalan
Had a day course for the hr licence with trainer Fred. Had a great experience and the lads had me passing with flying colours. Great lads and fantastic trainers Thanks Fred And FHV training ?
Kevin Cahalan

Jo Baat H
FHV have very user friendly website with help staff available on phone Highly Recommended ??
Jo Baat H

Iliesa Kagi
Very good experience, DAVID AND MARK were very brilliant INSTRCTORS
Iliesa Kagi

Isac Sutton
Best trainers out and about Dave was great!
Isac Sutton

SA 22C
I did the 1day HC course yesterday at FHV. Passed with no issues. If you know how to drive you shouldn't have any problems. I also did my HR a few years ago with the same results. Mark was my trainer and Fredd was my assessor. Had a great day even though a bit nervous all day. Cheers boys. Highly recommended FHV for a hassle free truck license course.
SA 22C

Sav Freeman
The staff, Tony, Chris, Sam and Mark are what you would imagine professional trainers to be like. My trainer was attentive to my learning as is a testament to the quality you can expect from this business. Definitely the place to go for all your heavy vehicle training requirements.
Sav Freeman

Chris Antoun
Hey guys, thank you for making my day of training a smooth one, both trainer and assessor were great. There knowledge of heavy vehicles was outstanding, you had the best price i could find. I will definitely recommend you to my family and friends.
Chris Antoun

Wahib Derbas
The team at FHV driver training were awesome to deal with. Have already referred them to friends and family . Thanks FHV
Wahib Derbas

Troy Tomkinson
David is the best trainer, AKA Vin Diesel
Troy Tomkinson

Alex Marr
I went to take my first step into the world of truck driving by doing the Medium rigid course, i had a great time learning off Fred who helped me feel super comfortable and relaxed behind the wheel thanks to his experience and wisdom, the rest of the staff were very courteous and helpful the whole day and made the overall experience super enjoyable! I would highly recommend this place for anyone who wants a hassle free course with great efficiency in helping you learn quickly and correctly
Alex Marr

Jaedon Foster
Tony is very helpful and proffessional with his teaching of various courses I completed at FHV. Would recommend anyone looking to take their skills further to come to FHV 🙂
Jaedon Foster

Borislava Gueorguieva
Assessor was very polite and helpful. Great customer service.
Borislava Gueorguieva

whitecolde
Great professionalism and conduct. Enjoyed training and looking forward to another course.
whitecolde

Danny Lang
TK was an amazing trainer! This is the 2nd course I have done with FHV and both times they very informative and well delivered. Recommend to anyone.
Danny Lang

Josh Atkins
Great experience, they genuinely care and want to help, do recommend. Thanks
Josh Atkins

magic heats
Awesome experience great trainers and they make it easy and fun to learn
magic heats

Deborah Nicolas
EWP training done today @ FHV! Thank you so much to my trainer Mark your the best?
Deborah Nicolas

Todd Manning
Very good course and easy to understand. Good mix of theory and practical components. Would highly recommend anyone to attend. Thanks again guys great job ????
Todd Manning

George Khoury
I was really impressed by how they guided me through the course I attended.
George Khoury

Th3 J0K3R
Katelyn was extremely helpful and very friendly, great service would highly recommend the course to others
Th3 J0K3R

Rohan Bergstrom
I did my DG doggers and C6 crane HRW licenses a few weeks ago and was very impressed with the way they teach the courses, I left feeling confident in my ability to preform both tasks proficiently. Big thanks to Tekohu (TK) our trainer.
Rohan Bergstrom

jordan alach
Hi my name is Jordan Alach, I recently obtained my ticket for a jib attachment on a telly handler at FHV Driver Training,I found all the staff were very friendly and very professional and knowledgeable about the training they provided, I would definitely recommend anybody who is looking to do or obtain a ticket to advance there skills to do it through FHV Driver Training course.
jordan alach

Ifraan Munaf
Awesome staff here. I had zero knowledge on how to drive road ranger gearbox but Fred taught me so well. He was patient and just a great help . Awesome attitude and very friendly. I would definately use these guys for any licence upgrade. Thank you so much fhv for all ur help.Highly recommended
Ifraan Munaf

Shaun El Shami
Just completed my HR course. My trainer Fred was great, so much knowledge and patience. would definitely recommend FHV for anyone who needs their truck licence.
Shaun El Shami

Atish Ram
Highly recommended. Very professional and instructions are loud and clear. Was very nervous as I entered their site but I was warmly welcome and I felt better. Thank you Fred and Sam for making things easy and on point. Very good experience with training, CHEERS
Atish Ram

sesilili Mautofu
Hands down greatful and friendly learnt alot especially Dave top bloke it's not the years it's the experience.
sesilili Mautofu

Mansour kabbara
Highly Recommend FHV. TK was a excellent teacher that has industry experience and effectively taught the class. Great prices (cheapest around). FHV will definitely be first choice for my licensing needs.
Mansour kabbara

alan chan
Katelyn was an amazing coach and mentor made the experience so easy and fun to complete.
alan chan

Cameron Nicholl
Dave was a great trainer helped with all questions on operations of equipment would highly recommend
Cameron Nicholl

michael mokdassi
Very professional, their methods of teaching are really good and cater for all levels of experience. The team is very friendly and everything ran on time. I recommend anyone getting their truck license to get it done at FHV
michael mokdassi

ADAM Harmer (ozzie_cruisers_4x4)
The trainers are exceptional especially Dave the smiling assasin, Kaitlyn ,Mark and Brendan
ADAM Harmer (ozzie_cruisers_4x4)

Victor Emanuel
Totally great experience, they are professional, helpful and interested to teach you how to operate the machine properly and safety.
Victor Emanuel

Josh Tarry
Completed C6 ticket with FHV Trainer TK was extremely helpful and knowledgeable
Josh Tarry

Josh Atkins
Great experience, they genuinely care and want to help, do recommend. Thanks
Josh Atkins

Andrzej Krupa
I really enjoyed time with on courses with FHV Driver training. All stuff very friendly and competent .
Andrzej Krupa

Patrick McNamara
I had an enjoyable and very good learning experience and learned a good deal about the machinery I was learning. Overall the trainers were very helpful and concentrated on safety first.
Patrick McNamara

James Fraser
Thanks to the team at FHV training, great environment to learne in and great teaching skills. Thanks
James Fraser

Joel
The instructer dave was very helpful and explained every thing really well and indetail would 100% recomend them if your want to get any of your civil construction tickets
Joel

Ugesh Narayan
A friendly learning experience from a family that truly enjoys sharing their knowledge and experiences, they take the time to work with an individual to get them competent at the skills necessary.
Ugesh Narayan

Anthony Kopura
Done the excavation course enjoyed it, my trainer Dave made it easier to understand once on machines. 10/10!
Anthony Kopura

ISHAAN VERMA
Positive: Communication, Professionalism, Quality, Value THE PLACE IS GOOD,DAVID ⭐️⭐️⭐️⭐️⭐️Best trainer ever,WHEN you train with david after that you will leave with only one thing (you know it all) Mark very good assessor and teacher Boys on sight are very friendly,often offer you food, tea,coffee SAM the owner very polite,very down to earth and special thing about him if you ask him anything,he will come out of his way to explain and help you the best.
ISHAAN VERMA

Gareth Jones
Great facilities, cost effective, great trainers to get you started with your HRW in construction mining and infrastructure.
Gareth Jones

John Lee
There is best instructor, David He is really good and kind teacher. I really appreciate you.
John Lee

KORTAY CLARK
you won't a place that's gonna teach you everything you need to know to start or to top up on skills this is the best place thank you to Katelyn and Dave and Brendon thank you guys this is the best training spot
KORTAY CLARK

Sam Sakipour
Professional training centre with professional trainers who motivates you to do with heavy duty machines, what ever you wish to do in your child hood with your Toys. Amazing experience
Sam Sakipour

Sayed anwar Abbas
Katelyn, I really appreciate your professional skills and in short time learn many skills from you, I will recommend FHV training centre who need to learn skill.
Sayed anwar Abbas

Rupeni Veivoki
David has been really helpful to my Civil construction earth work courses And very detailed and understandable and very professional in terms of machine operational procedures and not forgetting Daizy and Michelle the office girls who were very professional and helpful with our enquiries and overall all the FHV staff and management are very professional and dedicated team and have contributed alot in my success
Rupeni Veivoki

Jason Korovou
David was very professional and taught myself what is needed.I would recommend this FHV driving School for their earthmoving course.
Jason Korovou

phalsakal mongkol
Done my earth moving course with David, Kaitlin, Mark and Brandon. Was fun, and reliable. These guys are amazing. Can't wait for next one.
phalsakal mongkol

Michael Wood
Great training. Friendly knowledge and patient staff. Plenty of hands on training with the equipment.
Michael Wood

Benjamin Ndenojuo
It's a greet experience been trained by David and I am recommending the company to people looking for all earthmoving tickets. Easy to learn, practical experience superb and at your own pace. ??
Benjamin Ndenojuo

amaraki butt
the quality of training is very good and professional compared to other RTO the facilty it self is on point the trainer that I had she was very professional and had alot knowledge with the machine.
amaraki butt

Reece Tomkinson
Just completed earthmoving corse, David along with all the staff are excellent trainers and I highly recommend this training facility,10 out of 10 for FHV.
Reece Tomkinson

Korey Pirillo
I had david ad a trainer, great experience and his knowledge on machines Is amazing ! I recommend FHV driver training and thanks again David
Korey Pirillo

Kirsty Smith
Super safe Covid safe too Great educators Well maintained machines Super supportive and driven to give you the best education and make you work ready David and mark were absolutely amazing and made it all super clear and precise
Kirsty Smith

daniel molluso
Caitlin was the best trainer ever had. Look forward to being in her classes in future courses !
daniel molluso

Frank Waqa
Katelyn was very professional and helpful and very friendly.I like the way she tells you straight up on how to operate this big machine.Great service and highly recommend her and the course to others..
Frank Waqa

Joe Mataka
Thanks Dave and your team for teaching us how to operate the machines and to do the finer points right . Once again thank you FHV Driver trainers ..all the best ... Kind regards
Joe Mataka

Bartleet Norman
Big thanks to FHV! Just got my doggers ticket! And a special thanks to my trainer Dave, really took the time to explain it all to me as i was struggling to sink it all in. Very patient and informative! Thanks Dave!
Bartleet Norman

teyarn goruken
Great training facility Dave was my trainer excellent advice and really enjoyed his patience and experience in teaching me the requirements of the excavator Kaitlyn was also great help
teyarn goruken

Suthagar Karunanithi
Great trainers, excellent communication and knowledgeable with industry experiences. We had David was a top notch bloke.
Suthagar Karunanithi

soteria vea
Very kind and friendly people. My husband took up this course and his english is very bare minimal. But each day he returned from his courses, all he had to say were good things and praises about the staff and instructors. He said they helped him so much even though he could barely speak or write proper english. So thank you so much and God bless you all. I highly recommend getting any type of working liscence you need there with these guys (FHV DRIVER TRAINING), because they go the extra mile and help people out to understand the safety measures and to get through the course with flying colours. THANK YOU SO MUCH everyone at FHV, especially from my husband Nehoa.
soteria vea

richard martin`
Great team at FHV Yennora, knowledge and experience in all aspects of operations helping myself and others attain our tickets/ Licenses. Highly recommended for all beginning through experienced looking to get recognition of skills and better opportunities. Thanks again,
richard martin`

Jack Cornwell
Dave trained me on how to safely and correctly use all machines including trenching on the excovator changing buckets and backfilling was very helpful and taught me a lot of great skills
Jack Cornwell

Daniel Williamson
A great place to further your skill set for all trades. All the trainers there are great blokes, welcoming and very easy to get along with, helpful and knowledgeable in your choice of course. If you need to upskill your trade ticketing or certification FHV is where you need to be.
Daniel Williamson

k-team karikaritu
Really appreciate Katelyn for her professional teaching skills that helps me to gain another step towards my trades skill, highly recommended FHV for their Earthmoving Training Team
k-team karikaritu

James da Hooman
Dave was a great teacher putting in the hard yard accurately giving tips teaching us on how to use the excavator and roller Thanks Dave
James da Hooman

Clem ROOK
The course was complex but handled professionally and politely in such a way I would highly recommend FHV Driver Training, for all your Civil construction license needs.
Clem ROOK

The supreme No Coke
Mark Copeland is amazing! Extremely informative, Very easy going and takes his time to explain and is Teach the proper way. Would give it a 10 Star if could
The supreme No Coke

James Lowe
Four of our Family members have trained at FHV & have found the Training to be comprehensive, Professional & helpful. Our Trainers Mark & Katelin were willing & able to help with all our questions & training. I will be doing more Training with FHV in the near future.
James Lowe

Rabee Khalil
Had Sam and Kat as my trainers. Were really great and professional and helpful, made the course easy. Highly recommended.
Rabee Khalil

Pita Bolea
David was very efficient in taking us through the course and really made it very easy to understand and very helpful all the time during the course I will definitely recommend him and the training school to everyone Thanks again
Pita Bolea

Seserio Roger
David is my trainer he helped me understand all t he functions if machinery and gave me great confidence in performing task required to operate at a great level, recommend David to anyone wanting to learn and fhv team all round for their help
Seserio Roger

Brick Morgan
My training at fhv was from David he was professional, easy to understand andwealth of info, I spent a good amount of time on the machines and the more I tried the more info David gave , I feel confident and I appreciate the professionalism of David and the crew at fhv , thanku
Brick Morgan

Sitiveni Gigilala
Thanks team FHV Driver Training, met all my needs and expectations, tutor was excellent he explained things in a sense for me to understand as english is my second language, awesome experience after all, would recommend them to anyone looking to get their tickets.
Sitiveni Gigilala

Wolf Cloaked
fantastic learning environment, Verry skilled instructors David, and Katelyn, Brendan are all incredibly helpful and understanding, absolutely the only place in Sydney to get skilled for work!
Wolf Cloaked

Justin Page
Katelyn,Brendan and Mark were good trainers,Highly recommended to use this company. Me and 9 work mates went through courses here,and staff were very accomadating of differences in learning abilities and experience?
Justin Page

paul waqavatu
Katelyn was very helpful, encouraging and really put effort in trying to teach each individual during the practical training. Really enjoyed every minute of training.
paul waqavatu

john Davis
Positive: Communication, Professionalism, Quality, Value Had a GREAT experience with Dave and Katlyn ! Well versed in their knowledge and great communication skills ! Dave's firm and fare approach was awesome. I have booked in to continue with FHV my c6 crane ticket! I strongly recommend FHV to any business wishing to get staff trained up . Not to mention Daisy in administration who is amazing with quick efficient correspondence regards any issues or questions with courses or concerns. Well done guys ? big congratulations extended to all , best john AWB Australian Wharf & Bridge
john Davis

Naz Bak
Best service best guys thanks to David and Brendan for all their help and training advice I learnt wealth of experience they gave me great information regarding all aspects of the excavator task for trenching, loading stock pilling, and risk controls. Would recommend very highly thanks to all the team at fhv
Naz Bak

Markus Kraemer
Great teachers! Dave and TK were great communicators and made sure every single one of the students went into the exams with confidence. Legends
Markus Kraemer

Jeff Jabbary
Great experience completed the excavator course couldn't be happier my instructor David was extremely patient and diligent, he was knowledgeable and very detailed in his explanations of machine operations and risk, recommend FHV and ask for David
Jeff Jabbary

Manase Lavulo
FHV driver training is the best facility in Sydney to do do courses! Big thanks to Sam n the team for teaching us! Everyone that wants to do tickets come to fhv trainers best in the bussiness
Manase Lavulo

Natasha Miranda
Great experience at FHV, my trainer David, wealth of experience, very patient. I enjoyed his training on al machines. I highly recommend FHV and David to all people
Natasha Miranda

Ciaran Byrne
I just completed the Dogman course with FHV Driver Training Team. Tony our instructor was very helpful and informative. Great bunch of guys and a enjoyable experience.
Ciaran Byrne

Benjamin Peckham
I did earthmoving course with FHV and would highly recommend. Mark taught me all I need to know to prepare myself for what's out there. Admin were really helpful with the enrolment. ?
Benjamin Peckham

Chris Mario Gerace
FHV provide a professional and maintained training centre. I have been sending my employees to this centre for 2 years and am happy with the results. My staff receive excellent training and results are seen on the job. The staff here are great and not mono tone. The training scene is fun, engaging and informative. I highly recommend FHV for your construction and WHS training needs.
Chris Mario Gerace
harry sandhu
I did earth moving course from Fhv training school and i would recommend others to get training from here. specially thanks to one of the instructor, Katelyn was extremely helpful, friendly and had patience, taught me everything i need to know.
harry sandhu

Mcgusty Vuky
Would like to take this to thanks david and kately for spending time with me and giving me advice and confidence to complete this training. Especially david for taking good care of me during my practical outside with the machine. Tell us the hazards and the how to control the machine around. Would recommend him to all my mates to come and see him for practical. And the advice he gave is 100% confidence to take it in. Thanks David and all the FHV Training Team ??
Mcgusty Vuky

David Konig
I attended the Excavator, Roller, Front End Loader & Skid Steer Skill Set course. This course is great for gaining experience in the excavation industry. All the instructors Katlin, David, Mark and Brendan are so very helpful and experienced in allowing you to succeed no matter your experience. In general an excellent well run course!
David Konig

Raymond White
The staff are very helpful and are more than happy to accommodate to the individuals required needs such as my own. I am a 40 year old male with a reading disability. My reading level is very low and my reading speed is inefficient. And yet thank to the staff and teachers and 20 years of experience in the construction industry and spell check. I and able to pass the courses that are provided there.
Raymond White

Khaled Jamal
I have completed around 8 different tickets at this training centre in the last year. The team of trainers there have made the process of the training very easy to understand, and successfully incorporate their own experiences during the teaching period which helps us trainees understand the dangers and risks we may face when working with the licences we attain. The Maatouk brothers, along with the likes of Mark Copeland, and TK, have a very welcoming and respectful aura, and always are there to answer any questions we trainees may pose, and to their best of ability, whether its the theory or practical, over exemplify the points being conveyed to make sure we understand thoroughly the industry we are facing. Definitely would recommend going to FHV for all licensing, for an efficient, informative licence attaining pathway.
Khaled Jamal

MesuLame Tuiwaru
Many thanks to Dave as my excavator instructor i cannot be more satisfied with his help and wealth of information that he has patiently given to me whilst I've been here. Dave has so much patience and explains everything to do with excavator operations and hazzrd controls. Recommend Dave as your instructor and FHV as the rto thanks Dave again I'm super confident now ?
MesuLame Tuiwaru

Riccardo
Dave was a great teacher with excellent knowledge and patiently explains everything so you build confidence fast! You will definitely learn what's needed and be ready to start a job after learning from him! Thanks for everything Dave!!! I'll be back soon to learn more from you in another course… 🙂
Riccardo

Siotame Fine
The course was relevant to the area eg excavator, skid steer, front end loader and roller, Learning & understanding encouraged. The course was refreshing, interactive and interesting. a good mixture of practical and theory with enough time to discuss issues. The course provides an extremely useful tool that will help to improve my skill set through out my career. "I was able to ask DAVID questions of operations setups I have observed and DAVID was able to provide clear direction to me on how to operate the machine and how to identify the risk and Hazards." I highly recommend David as your Teacher/Trainer "Very knowledgable". The enthusiasm the tutors from FHV brought to the course engendered a positive and questioning atmosphere, excellent course, I recommend Overall the training met my needs 5/5 100%.
Siotame Fine

Samuela Rabuatoka
Very great learning environment. Dave is a very friendly, down to earth lecturer. Came with very little knowledge about operating earthmoving machinery and this place just taught me all i needed to know. Would hihgly recommend FHV for anyone looking to get their earthmoving tickets.
Samuela Rabuatoka

Nurul Ashraf
My instructor David was exceptional. Had no problem explaining to me a few times, and sharing easy ways to operate and little tricks of the trades. It was very easy and enjoyable to get my qualifications with David. So thanks David it was great experience for me. I would definitely recommend anyone 100%
Nurul Ashraf

Matthew Morris
Dave was our trainer for Excavator and Roller. He was a very hands on trainer and shared some great tips. I would highly recommend him and FHV training if you are looking to up skill or obtain some new qualifications. Thanks Dave, legend!
Matthew Morris

David Falcioni
An excellent place with an outstanding trainer Dave who was very understanding and could appreciate all pupils and their levels of experience and operations. From the theory to practical testing, Dave has a unique ability to make the experience educational, whilst creating a fun environment to learn and test new skills. Due to the nature of the industry, Dave has a solid focus and no compromise on safety, but ensures the delivery of his training is firm but fair. I would recommend FHV and Dave to any individual or business looking to expand their qualifications. Speak to Dave, he's the muscle-bound guy 🙂
David Falcioni

Jacob
I would recommend this FHV driving School for their earthmoving course. Special thanks to one of the instructors there, David was great! Ran me through the vital information calmly and efficiently. Nice bunch of people! Would come back for more training!
Jacob
We also provide quality training for all Plant machinery and High Risk Training some of which include; forklift bobcat and excavators. All our courses have been created to enable us to provide training catered to the individual's needs.
If you need more information than you have been provided, you can contact us by email and we will do our utmost to help you.
Leading Truck Driving School in Sydney
Are you seeking the best truck driving school in Sydney? You've come to the right place; F.H.V Driver Training is the leading truck driving school in Sydney. We offer you the top truck driving training under expert trainers who have several years of experience in the industry. Unlike other truck driving schools, we provide one on one training for all our Heavy Vehicle Driving Course. We take all the necessary COVID-19 precautions, and our truck trainers take regular tests before training sessions.
Driving a truck on the streets of Sydney is a very responsible job. If you need a truck licence, we can assist you. We assist our pupils in obtaining a truck licence in Sydney with ease and confidence.
How to acquire a truck license in Sydney?
Find out what class of licence do you want.
Following are the four classes you can opt for:
1. LR – LR Class License allotted to any rigid vehicle under an 8-tonne GVM truck or bus.
2. MR – MR Class License is allotted to any rigid vehicle over 8 tonnes but not more than 2 axles.
3. HR – HR Class License is allotted to any rigid vehicle regardless of the number of vehicles or axles.
4. HC – HC Class License is allotted to any registered truck and trailer combination on the road.
Register for RMS Test- To begin your truck driving Sydney, you have to first take the RMS knowledge test. You can also practise on an online platform for the test to pass the RMS test confidently.
Start your truck driving lessons- Once you clear your RMS test, you are all set to dial F.H.V Driver Training and enrol with us to start your driving lessons. Our trainers have a record of transforming beginners into skilled truck drivers to drive safely and responsibly on Sydney's roads.
Register for licence- Once you complete your course with us, you are all ready to apply for a truck driving license and drive on the streets of Sydney.
With us, you can also learn plant machinery and high-risk training within your budget and in a schedule suitable to you.
We provide training that includes:
Earthmoving Courses– Conduct civil construction for roller operations, excavator operations, wheeled front end loader operations, and skid steer loader operations and more.
Heavy Vehicle Truck Licensing- License to operate a light rigid vehicle, medium rigid vehicle, heavy rigid vehicle, and combination vehicle.
High-Risk Work Licensing- License to perform dogging, rigging basic level, rigging intermediate level, operate personnel & material hoist, vehicle loading crane, operate a forklift truck, boom-type elevating work platform (boom length 11 metres), a non-slewing mobile crane greater than 3 tonnes capacity, a slewing mobile crane up to 60 tonnes – 100 tonnes.
Verification of Competencies (VOC)- for all courses
Short Courses- Learn to operate a vehicle loading crane, work safely at heights, enter and work in confined space, EWPA Scissor Lift Ticket, Manitou/ Telehandler Ticket, Working safely near live electrical apparatus as a non-electrical worker.
Why choose us?
Professional- We are a reputable heavy vehicle driving school located nearby Sydney area. Our instructors are always on the lookout for innovative methods to train drivers in a stress-free environment.
The first preference of clients- We are always the first preference for truck driving lessons or license in Sydney because of our high-quality service and a successful record of transforming a beginner truck driver into a skilled driver.
Budget-friendly- We offer our clients the best and high-quality driving lessons and other services without burning a hole in their pockets.
Experience- Due to the years of experience in the industry, we have evolved to become the household name in Sydney. You can be assured our instructors are licensed and will teach you truck driving from scratch.
At F.H.V Driver Training, we are a family of top-class truck driving instructors and trainers. With us, you will learn to drive a truck confidently and responsibly. Additionally, your safety is our priority, we take all the COVID-19 necessary precautions. Still, have a doubt or all set to enrol with us for truck driving lessons or another course? Contact us at 1300 881 842 to talk to our experts to know more and solve any queries you might have. You can also enrol with us by visiting our website.
96% of Our Students Pass the Driving Test on
Their First Try